Technology
Customizable Interactive Flat Panel Displays from Ikinor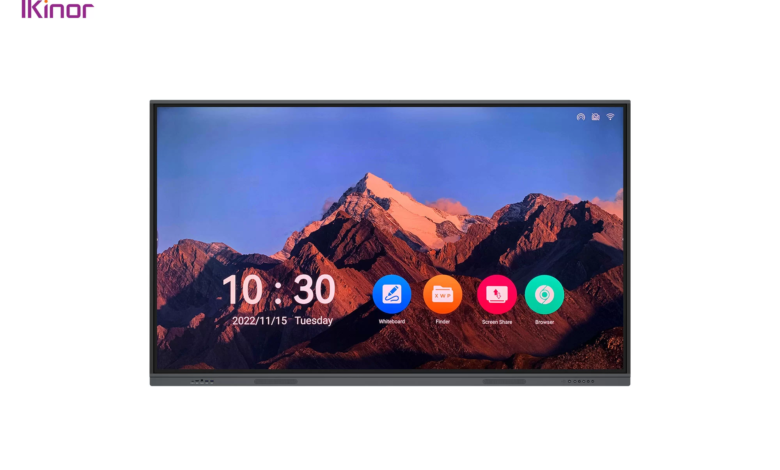 Interactive Flat Panel Displays have become an essential tool for collaboration and interaction in education and business. Ikinor, a leading manufacturer of interactive displays, offers a range of customizable Interactive Flat Panel Displays that cater to the unique needs of its clients.
Introduction
Ikinor Interactive Flat Panel Displays come in various sizes encompassing 65″ 4K  | 75″ 4K | 86″ 4K | 98″ 4k | 110″ 4k and use novel zero bonding technology and advanced audio for an immersive experience. These displays feature advanced infrared 40-point touch technology, allowing multiple users to annotate on the slim display simultaneously with high accuracy. They are equipped with an Android 13 Mother Board that offers a cost-effective chip-set solution, along with 4GB of RAM and 32GB of storage that can be expanded to meet each client's specific needs, with options for up to 8GB of RAM and 128GB of ROM.
One of the unique features of Ikinor interactive flat panel Displays is their ability to customize according to the client's needs. From hardware to software, Ikinor provides ODM OEM interactive flat panel service to design unique IFPs for brands. This means that clients can get tailor-made solutions.
Ikinor Interactive Flat Panel Displays come with an optional NTSC 85% technology that displays more vivid and vibrant colors for greater image quality. These displays are equipped with a range of features that include full function Type-C, dual pen support, optional HD out mirroring, remote control, wireless screen share, and a humanized design system. Moreover, these displays are powered by a robust Android whiteboard software that enables efficient and effective collaboration and interaction among users to enhance productivity.
Conclusion
Ikinor Interactive Flat Panel Displays offer customized solutions for businesses and educational institutions that want to enhance their collaboration and interaction. With its innovative features and customizable options, Ikinor Interactive Flat Panel Display promises to take collaboration and interaction to the next level.